Website Design Happy Valley, OR that ranks high in a search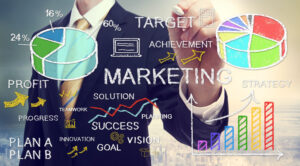 Quartzlight Marketing provide website design services out of the Portland, OR metropolitan area, including Clackamas, Happy Valley and West Linn. Our main focus is increasing our clients' presence in search engine results, through an effective, user friendly website, proper and effective white-hat seo, and correct alignment with a business' Google properties.
 Contact us now, and schedule a consultation.
Website Transformation Package – to transform your website so that your customers can contact you for the services and products they need.  Website design that gets results.
SEO Breakthrough Package – to get your business ranking in the top page of search results, so that your customers can find you, instead of your competition.
Custom Marketing Strategies – one-on-one marketing solutions that build a complete strategy to put your business on top.  This may be a combination of website development, SEO strategies, brand and logo development, and other media.
Contact us now.  No matter the package that is right for you, we find the niche of marketing that focuses on your brand, your products and your customers and markets to them via the new inbound strategies. It's not just about SEO.  It's not just about your website.  It is about effective marketing.  We are an agency that knows the difference.
One example of our work in the Portland area is PdM Specialists, experts in vibration analysis services.  pdmspecialists.com.