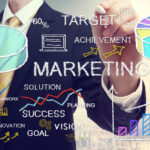 SEO Breakthrough Package:
90 Days to Better Internet Search Rankings.
Can your customers find your business online?
Don't worry, we can help!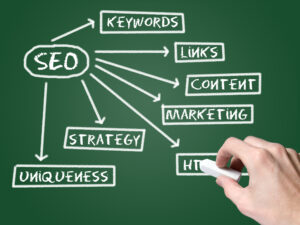 Our proven process will help you get noticed!  We work with you to determine the keyword phrases for what you provide, and what your clients and customers are searching for.
Through our program, you will have confidence that when customers search for the products and services you provide, they will find you. Go from little or no search ranking, to showing up in results that describe your business and reflect the solutions you have – solutions that solve your customers' problems.
The SEO Breakthrough Package will benefit your business by:
Aligning your website content with keyword phrases your customers are searching for.
Resulting in pages that are written to match those keyword phrases.
Ensuring that your business shows up correctly in all major online listings.
(An important step in achieving online credibility.)
Plus, in this program, we will:
Discuss your business' niche, offerings and differentiating factors.
Discover the keyword phrases that your customers are searching for.
Add or correct online listings for your business for maximum ranking.
This doesn't happen overnight, but is worth the time spent.  In just 6 months, you will see solid success (However, improved rankings will be showing around 90 days.)
Includes:
Initial, 90 minute, "Objectives, Goals & Strategy" consultation and planning session.

Discuss your business objective over the next 6 to 12 months
Write out goals to meet this objective
Build strategy to accomplish the goals

Bi weekly, 30 minute, "recap and move forward" session to assess progress.
Create landing pages for offers and promotions that we can track clicks and views. (goal of 1 per month.)
Reports of site traffic, pages, demographics, help us steer our campaigns, based on successes of leads. (emailed).
Remember, it's not just your website.  Here's some specific tools we will create and use:
Google Analytics account to track basic data and feed into diagnostics program.
Google + page corrected and add content.
Pages optimized with the customer in mind.

We'll look at the types of customers you have, and how best to reach those customer profiles.

Tools needed to build the trackable incentives.

Reports of site traffic, pages, demographics, help us steer our campaigns, based on successes of leads. (emailed).

On-going management of this process.
Social Media/Email Marketing

Will discuss how to best handle the loading of social content

Pricing: Contact us for a one-on-one consultation and pricing.