Quartzlight Marketing clients include:
The City Of Mayflower, AR –
cityofmayflower.com, Branding, Website. SEO.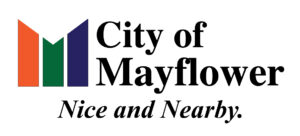 A small town atmosphere with big city access, we are working with Mayflower to fine tune their brand statement and logo.   As of Fall 2014, we are in the final stages of this process, with a launch set for the end of the year.
The City of Mayflower has a website that shares pertinent information with its residents and the public.  In a town of 2000 people, it's not big enough for its own newspaper.  This is a good example of how a site can start out small, but as content is added it becomes a portal of all information.
River City Coffee, Little Rock, AR.
rivercitycoffeelr.com.  Google listings, SEO, Website.
In late 2013, River City Tea Coffee and Cream changed owners, shortened their na
me to River City Coffee, and moved two blocks down the street.  In addition, another coffee shop was scheduled to build out in the old space.  So, it was imperative that we not only update their listings to the new location, but correct those old listings.
In addition, we retooled the River City website to better align its SEO.  Through this alignment and better SEO, this client is seeing an increase in customers.   (Google search "little rock coffee" and see for yourself.).
PdM Specialists, Portland, OR.
pdmspecialists.com.  Website revision, SEO and Google listings.

A service company, PdM Specialists needed a website overhaul and a re-alignment of their SEO and Google listings.  Within six months, listings were aligned and we are able to start tracking traffic.  The next steps will to be add more content to further align the site to the marketing campaign and brand.
Child Care Aware of Central and Southwest Arkansas – childcareawarecswa.org
Child Care Connections brought a specific template design to us, required by the parent organization.  We were able to take their existing content, change out the template, and map it to their new domain name.  From there, the organization is able to log in and change staff names, hours and other info quickly and easily.  Staff can also tweet and post to Facebook as needed.  As of 2014, we are working to revise this site to a template that is mobile responsive and user friendly.
The City of Greenland, Greenland, AR.
greenland-ar.com. Website revisions, SEO, online listings.  

The City of Greenland had a website that was created many years back.  We revised the site in WordPress, and added new content.  This is a good example of how a site can help to bring business and industry to the area, as noted by Mayor Bill Groom:
"This rep is actually scouting for clients for locations. She was impressed with what the City of Greenland had to offer. She found our website and I am 100% sure that is what drove her to make contact with us. She showed us the Economic Development section of our site on her phone."
Other current and past clients: